Sports Bra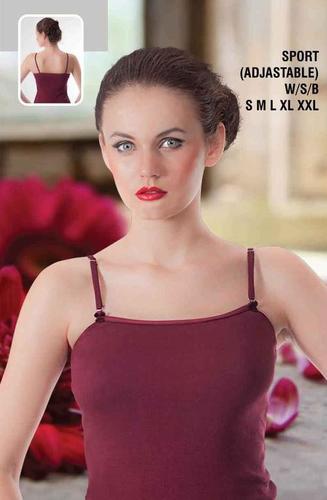 Sports Bra
Product Description
Made using optimum quality raw material by experienced professionals, our Sports Bras are highly demanded among the sports women due to their perfect fitting, light weight, skin friendliness, vibrant colors, soft touch and strong resistance against wear & tear. Our Sports Bras are excellent swear absorbent, and provide maximum level of comfort even after longer time. Apart from this, our valued customers can purchase them from us at market leading rates in different colors, designs and sizes as per requirements.
Sports Bras Specifications
Size: L, M, S, XL

Color: Multicolor

Feature: Comfortable, Fad Less Color, Impeccable Finish

Pattern: Plain, Printed

Occasion: Casual Wear

Wash care: Machine Wash
Frequently Asked Questions:
1.Is it alright to wear a sports bra constantly?
Ans. Primary concern: Don't Wear a Sports Bra All Day. Since wearing a tight sports bra for delayed timeframes, similar to a whole day, can have a few cruel outcomes, it's better to give your boobs a break.
2. What is the reason for a sports bra?
Ans. They offer help for your breasts, which can assist with back pain and uneasiness during exercise. They likewise help to keep your chest muscles strong, further develop pose, and lessen bounce. What's more, sports bras can assist with safeguarding your breast tissue from harm and may try and reduce the risk of disease
3. How do recognize my sports bra size?
Ans. This is a two-step process:
First, measure around the part of your bust. Keep the tape directly throughout your back. Spherical up to the nearest number. Now, subtract your rib cage measurements (step 1) from your bust size (step three). The difference in inches is your suggested cup size.